Dodge Wheel Spacers
Scroll Down To See More Products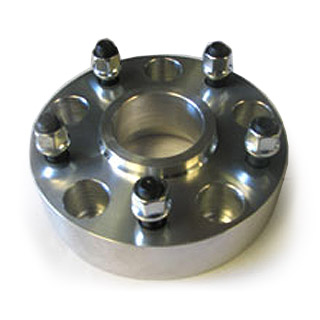 2004 and Newer Dodge RAM 5-Lug 1 3/4" Thick Wheel Spacer Set
This wheel spacer is a hub-centric 5-lug spacer for 2004 (and newer) Dodge RAM trucks. This 1 3/4" thick spacer eliminates the need to cut down your stock wheel studs. The spacer is manufactured in the USA. The set includes (4) wheel spacers and hardware for mounting the spacer on the truck.
For shipping outside the Continental US, please call for a quote.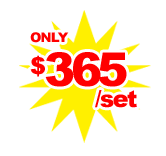 *includes shipping anywhere
in Continental US
From Brock
Mr. Goeske,
I really wanted to thank you for your help and quick responce to my questions about the 5/8 stud Dodge dually spacers. I recieved them very quickly , and installed them today. The instructional vidio was very helpful. The spacers went on very smoothly and with out any troubles. I am extreamly impressed with the quality and workmanship of the spacers. A perfect fit. I had guys on some forums tell me that I paid too much, but I feel that I got more than my moneys worth. I just wanted to thank you , and let you know that your kind of quality service did not go unnoticed. Thanks again!
Brock Burington DoubleJack Trucking Arlington Iowa